Beautiful ASCII Art and Roguelike Concept Screens
September 3rd, 2010

Earlier today on #rgrd, Ido "tametick" Yehieli posted this link to the TIGForum thread for ASCIIPaint, a Flash-based tool to do just that: paint with ASCII. The thread features some amazing ASCII art, many of which are roguelike concept screens, put together by TIGSource community members.
There are some truly inspiring pieces of work there, both from an aesthetic style and from an interface design perspective. I will definitely be reviewing these concepts once again when it comes time to rework the Dance of Death interface!
Some of my favorite pieces: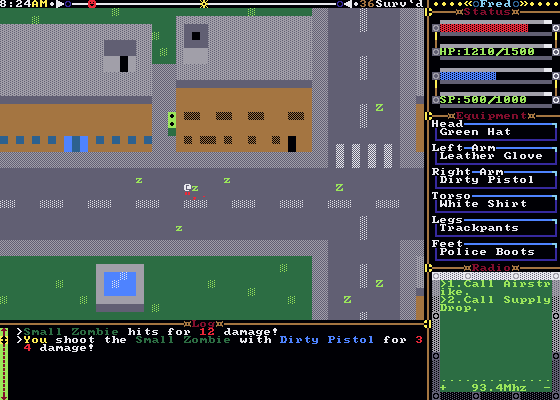 Check out the original thread on TIGForums.